Beetrose "Ernye"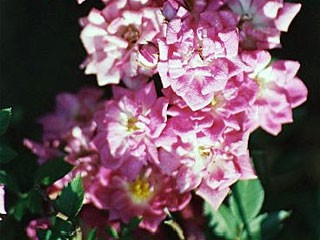 Height

50-60 cm.

Habit

Very well developed, broadly spreading bush.

Flowers

Simple, 2-2.5 cm across, in clusters of many flowers, their color is vivid pink.

Scent

None.

Leaves

Dark-green, small, glossy.

Blooming period

Blooming almost continuously and very abundantly from mid-May to autumn frosts.

Tips

Shows good disease resistance, tolerates dry weather, very good frost resistance. Good for bedding or as an isolated specimen.

Parentage

'Zsófi' x 'Minililla'.

Origin

G. Márk, Hungary, 1998.