Beetrose "Gandhi"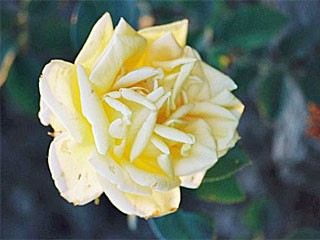 Height

60-70 cm.

Habit

Upright, moderately spreading.

Flowers

Double, 6-7 cm across, pinkish-bronzish-amber, fading with age.

Scent

Lightly fragrant.

Leaves

Light-green, medium-sized, semi-glossy.

Blooming period

Blooming almost continuously from first half of June to autumn.

Tips

Shows good disease resistance, tolerates dry weather, it is frost resistant. Good for bedding.

Parentage

'Pink Garnette' x 'Frau J. Poulsen'.

Origin

G. Márk, Hungary, 1971, ® 1975.