Beetrose "Máramaros"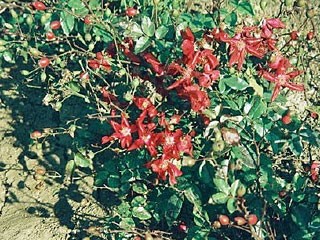 Height

50 cm.

Habit

Spreading.

Flowers

Single, 6-7 cm across, deep brilliant-red in large clusters.

Scent

None.

Leaves

Mid-green, very glossy.

Blooming period

Blooming almost continuously from first half of June to autumn.

Tips

Shows good disease resistance, tolerates dry weather, it is frost resistant. Good for bedding.

Parentage

'Babits Mihály emléke' x 'Bethlen Gábor emléke'.

Origin

G. Márk, Hungary, 1998.