Beetrose "Ond"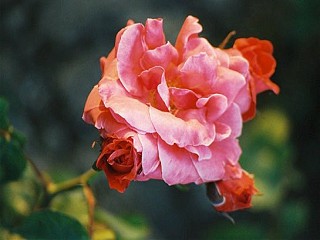 Height

50 cm.

Habit

Loosely spreading.

Flowers

Simple, 5-6 cm across, pink to orange at the center, in great clusters.

Scent

None.

Leaves

Mid-green, medium-sized, semi-glossy.

Blooming period

Blooming continuously from first half of June to autumn.

Tips

Shows good disease resistance, tolerates dry weather, it is frost resistant. Good for bedding.

Parentage

'Bolyaiak F₂'.

Origin

G. Márk, Hungary, 1989 ® 1996.